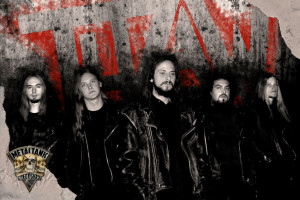 Metal Tank Records is proud to announce the signing of the Slovenian thrash metal machine Thraw.
Thraw are currently in an early phase of pre-production for their first full-length creation. The album will be recorded in the following months. Expect a composition of fast riffing, crushing sound, technical dual-leads and atomic speed.
Band comment about the upcoming release: If you like the agression, complexity and brutallity of Dark Angel, Sadus, Razor etc., combined with the sense of melody, put into limelight by Forbidden and alike, then Thraw will surely become one of your favourite acts to bang your head on.
Below can be heard "Injecting Hate", a remastered title track from the second release of Thraw unleashed in 2008.
Link to the video: http://youtu.be/l_ZMtGnFaQM