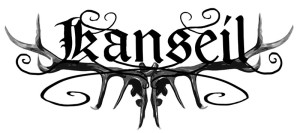 Kanseil is a Folk Metal project begun in late 2010 in Fregona, Veneto, Italy. It's named after the ancient name of Cansiglio, its home-place's mountains, that are often told about in its songs. The band looks for an own style, that assembles early medieval melodies and traditional folk sounds from all over Europe, with death and black metal riffs, along with acoustic assembles in an ancient-fashioned atmosphere.
The band in realised the self-produced demo "Tzimbar Bint" in 2013, than it started playing on many stages at local events all over Veneto and Friuli, and at festivals such as Gods of Mestre (Mestre – VE) and Rock at'Tarz (Tarzo – TV) sharing the stage with Majesty (de), Neurasthenia, and along with a lot of other underground and international metal bands.
In 2014 Kanseil has played in more than 20 stage and festivals all over the North of Italy, like Rock Inn Somma (VA), Malpaga Folk Metal Fest(BG), Eresia Metal Fest(UD), Warriors of Metal Festival(PD) and many others.
Now the band is in the roster of the irish label Nemeton Records and is going to record their first full-length!
Kanseil FB: https://www.facebook.com/Kanseil
Nemeton Records FB: https://www.facebook.com/NemetonIRecordI
Bandcamp: https://nemetonrecords.bandcamp.com/album/kanseil-doin-earde