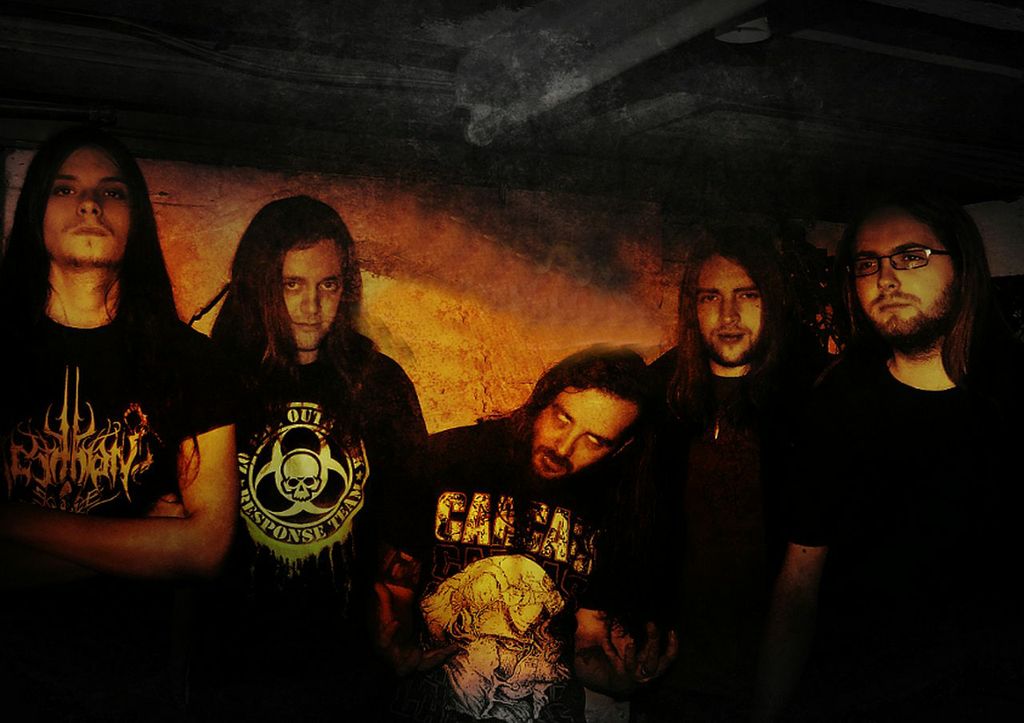 NEONHALO are a 5 piece death metal outfit from Kent who have been making a lot of noise on the underground scene in 2013.
Having reformed in January after 3 years away, NEONHALO began slaying venues throughout the south-east, storming their way to the Kent region Metal 2 The Masses final and beating 9 of Kent's best metal bands to win a coveted spot at Bloodstock Festival 2013.
Taking cues from At The Gates, Unleashed & Cannibal Corpse  their music is a unique blend of Thrash and Death Metal with high speed guitars, relentless drums and dark visceral vocals. Held in high regard for their high energy, frantic paced live shows NEONHALO are definitely a band on the rise. What they're saying about NEONHALO"
NEONHALO rebel against the native chavs with their brutal brand of Death/Thrash, and there was no band more suited to representing Kent on this years New Blood stage. They instantly whip up a storm of head banging and mosh pits right from the get go and it lasts through to the end"
-Getyourrockout.co.uk
They seem to be gathering pace at record speeds and we at GIGgle Pics can't help but think there are great things destined for these guys.
-GiGlepics.co.uk
www.facebook.com/neonhalo.uk
Youtube Channel
Bookings: Neonhalo.uk@gmail.com
Tel: +44 (0)7867311168