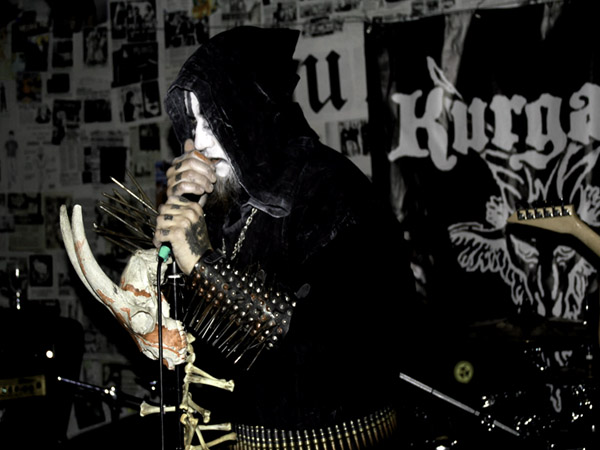 DEATHSTORM RECORDS proudly announce the signing of Italian black metallers KURGAALL that will release their new, studio album entitled VOLUNTAS LUCIFERI on October 31, 2013; entirely produced by Algol from FORGOTTEN TOMB & HIEMS and recorded in ELFO STUDIO.
After the highly acclaimed first full-length album entitled SUMMI VERBI LUCIFER, KURGAALL soon became one of the most solid Italian black metal icons mainly to their maniacal black metal attitude and blood-drenched live rituals.
For the fans of true Swedish black metal; a monumental statement of sharp, primitive, old school and honest black metal.
"VOLUNTAS LUCIFERI" TRACKLIST:
1. Lucifer will Reign Again
2. Domination of Satan
3. Raping the Corpse of the Holy Virgin
4. King of Blasphemy
5. Infernal War
6. Ego Promitto Domino
7. Night of Satanist
8. Demon Seal
9. Skull Throne of Satan
More information can be obtained by visiting www.deathstormrecords.com